Jio all set to launch 5G in 2021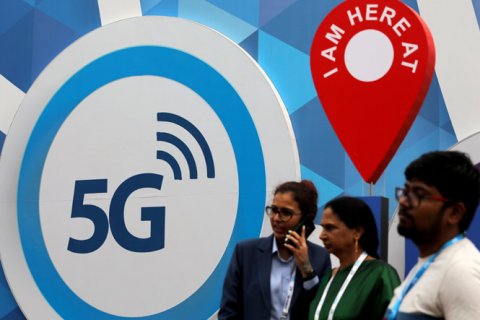 The advent of 4G has seen a huge rise in the average Internet speed in India. It has also provided a sort of relief from the never-ending, frustrating network issues. While the telecom companies have never quite looked like fulfilling their promise of delivering a 100 Mbps speed that had initially been expected of 4G, it cannot be denied that 4G Internet has given a huge push to digital activities throughout the country. And with Reliance Jio planning to launch its much-awaited 5G services in the second quarter of 2021, these digital activities are set to get a fresh impetus over the forthcoming year.
It is noteworthy that Jio and American technological giant Qualcomm have teamed up to deliver high-speed 5G services in India between April and June 2021. The testing phase has been completed, and over a billion Indians are just a few months away from getting their belated New Year gift. Mukesh Ambani also recently made a declaration in this regard. All in all, 5G promises to be a great remedy for slow Internet speeds and issues such as call drops.
The COVID-19 pandemic-induced lockdown introduced us to a hitherto unknown work-from-home culture. Slowly but steadily, all activities are going digital, from meetings to online classes to webinars – you name it! However, slow and/or poor Internet speeds still pose a big challenge to a smooth transition to this WFH culture. But with the 5G just over the horizon, we can now afford to be optimistic about the future.
The emergence of 5G will also boost the medical, railway, education, banking and robotic sectors. It is anticipated to usher in a 'robotic' culture. However, one of the less-talked-about benefits of 5G Internet is the casino sector, which is poised to win big and make huge inroads into India's vibrant, young market.
Here, we would like to clarify that gambling is already a well-established business in India. Many Indians are actually fond of gambling as a sport and pastime. In fact, gambling was one of the many activities that were forced to go online by Coronavirus. The good thing about this shift is that one can now easily enjoy gambling from the comfort of their home. Several Android online casinos have prepared quite well to grab this opportunity with both hands. For starters, they have made online gambling easy like never before. Beginners no longer need to scratch their heads over-complicated rules and tricky games. These online casinos are also offering plenty of mind-blowing rewards to winners.
To put things into perspective, you can now gamble while sitting in your office or travelling on a train or bus! All you need is a mobile phone and a stable Internet connection. The 5G network will further propel the already high-flying online casino industry. With several crores of rupees' worth of investment and an ever-growing number of players going online, gambling on your mobile phone will get both bigger and better!