Online Gaming Banned in Tamil Nadu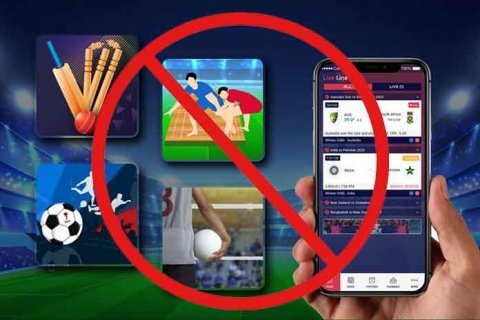 If you are an online bettor, then you should know about the recent developments pertaining to online betting laws in Tamil Nadu. Recently, an amendment bill was proposed in Tamil Nadu's Assembly.
According to the bill, "online betting on casino games like poker and Indian online rummy would lead to imprisonment of 2 years along with a fine amounting to about Rs. 10,000. This bill has been introduced to replace the earlier ordinance whereby online gambling was banned in the state.
Hence, individuals residing in Tamil Nadu should refrain from getting involved in 'online games with real money at stake'. This law is applicable to all games where you can 'wager' via smartphone, computer, or any other gadget. In fact, even the game of skill that involves real money falls under the purview of the bill.
If a person is found indulged in online gambling, he/she is liable to get punished. To clarify, the government even added a statement that "gaming does not essentially refer to the lottery, but it involves any game related to betting online using any electronic device".
Just as individuals, this bill is applicable to the companies that offer betting platforms. In the event of a company found guilty, it will be subjected to appropriate punishment and fine.
A bold step is taken to protect the youngsters
This step was taken keeping in mind the current state of youth whereby most of them look for easy money. Online betting or wagering tempts the youngsters to make huge money by putting in a little amount at stake. However, playing online games just for the sake of money is highly addictive and may lead to serious repercussions. In fact, there have been instances where it has led to suicides and other heinous crimes by the youngsters.
Furthermore, there have been instances where innocent people, especially the youth have fallen prey to scammers and fake bookies. As a result, some of the victims have even been forced to commit suicide. To prevent such incidents and protect the people from getting trapped in such scams, it was decided to ban wagering or betting in cyberspace.
Madras HC issued notice to Kohli, Ganguly
Well, it is not a secret that the Board of Control for Cricket in India's (BCCI) president Sourav Ganguly and Indian cricket team's captain Virat Kohli were issued a notice by the Madurai bench of Madras High Court as they were involved in promoting online sports and fantasy league applications.
And then things didn't end here! The bench that consists of Justices N Kirubakaran and B Pugalendhi issued the notices to some of the prominent actors including Rana Dugubatti, Sudip Khan, Tammanah Bhatia and Prakash Raj in the same line.
And the things terribly changed when a disaster happened! According to credible sources, advocate Mohammed Rizvi filed the case after a youngster committed suicide in the state as he was unable to return the money he took for online gambling.
TN Assembly Passed a Bill
The state government passed a bill to prevent suicide, murder, or related crimes caused by online gambling in the state. As a matter of fact, "In Tamil Nadu, nobody will be involved in online gambling of any kind, no matter what it is"
Guilty will be Penalized
The Deputy Chief Minister of Tamil Nadu, O Panneerselvam also stated that 'games of mere skill' if played for 'wager, money or other stakes' is still gambling. If there's any organization, individual, or group that is found responsible for any kind of online gambling activity, then they will be subjected to up to 2 years imprisonment or a fine of Rs. 10,000. And not to mention that, "Telangana and Andhra Pradesh have already banned gambling and card games that can be played online".