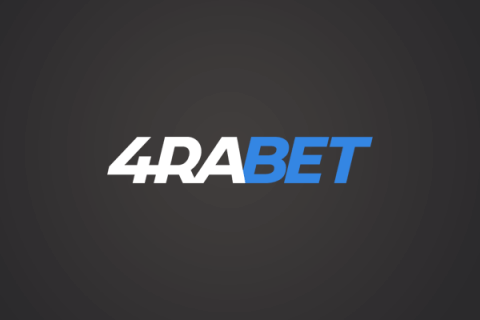 By now you have probably heard your friends bragging about playing and winning on 4rabet, or explaining to you how to follow their footsteps. If you are still confused about the entire thing, make sure to keep reading, as we deliver all the important information about this sportsbook company with casino features, that attracts more and more visitors each day, and each week. To put it simply, 4rabet is an online gaming site that offers betting services, as well as casino games to customers all over the world. Its main operating markets are located in Asia, so its website is customized to different languages, Hindi included.
This is just one company, among many others, that are taking advantage of ever-expanding online markets in India. Many of them survive only one season or one year, while others remain to stay hot topics for years and decades to come. So, who is the company behind 4rabet casino, and is it really as impressive as it sounds?
Who owns 4rabet?
4rabet is owned and operated by a company named Umbrella Development B.V. The information about it is rather sparse, so you are probably thinking about whether it is legal or illegal. Despite the fact, it is almost impossible to dig out any shareholder info, or information about the owner, we managed to find out how the company holds a Curaçao gaming license. This means it operates 100% legally in terms of providing betting and gaming services. However, we found no evidence they are authorized to offer any other type of entertainment to their customers.
The company address is Chuchubiweg 17, Curaçao. Google street view proves how this is a smaller company, as the offices on that particular address don't look impressive at all. Still, there is one more thing that proves how 4rabet is a legit company and not a scam. It requires document verification for all users, which is a sign it respects international KYC policies. As an online firm, this company has dedicated affiliate, marketing, tech, and customer support teams, thus making it a very interesting employer and business partner on many levels.
How to get in touch with 4rabet?
Maybe you have a business proposal for 4rabet? Or you are thinking about joining their team of ambitious online marketers? Or maybe you just have a simple question and need an answer. The easiest way to get in touch with 4rabet, and the company behind it – Development B.V., is through customer support. Customer service is nowadays an essential part of any serious company, because competition is harsher than ever, and every client counts. 4rabet customer support number is listed on the website (8 (800) 301-77-89), and you can call it 24/7 for all inquiries. However, if you don't plan to play with this brand, but simply have a business or any other sort of inquiry it is much more professional to send an email. That way, you also have a written trace of all the information provided in the answer.