Single Deck Blackjack - Play Online Blackjack
Single Deck Blackjack Review & Experience
Are you looking for blackjack online games? If you do, then we would like to present you the Single deck blackjack. NetEnt developed this game, and as the name suggests, it has only one deck of cards. However, the deck is shuffled after each turn which makes counting cards almost impossible. Playing blackjack with just one deck of cards is much simpler and easier for the gamblers, hence we know that Single deck blackjack game is popular and it is going to be very popular in the future.
The game offers a house edge of roughly 0.6%. It is a much lower edge when compared to other variations that may provide a house edge of up to 1.5% or more. A player can use double down on 2 cards. They can total 10 or 11. A split option is available, but only one time in the game. To start playing the game, you need to pick the amount of your bet which ranges between 1 and 40 and place the bet on the table. You have 2 main options then. They are hit and stand. Overall, the gambling experience is straightforward. There are no complicated rules, plenty of chances, or options you must use. You will sit at a virtual table, use a few capabilities, and you can expect to win.
Don't think that this game is obsolete. On the contrary, most if not all NetEnt casino games online are developed to offer perfect gameplay. You can see the modern graphics, great sounds, and even better animations. Playing the game is extremely thrilling and can be an appealing choice for us many. Additionally, we can add that in the Single deck blackjack there are no non-needed animations or anything else that may distract you from gameplay. Relax, place a bet, and enjoy. The Single deck blackjack is suitable for beginners who want to learn about the game.
If you are a newbie in this realm or you are looking for a way to hone your skills, we recommend you a free Single deck blackjack version. It is available above, and it is a demo mode game. What this means is that you can play for free, get the same odds, and use the same features as with full version of the game at online casinos. However, our version doesn't require any funds, and you can play for days if you like.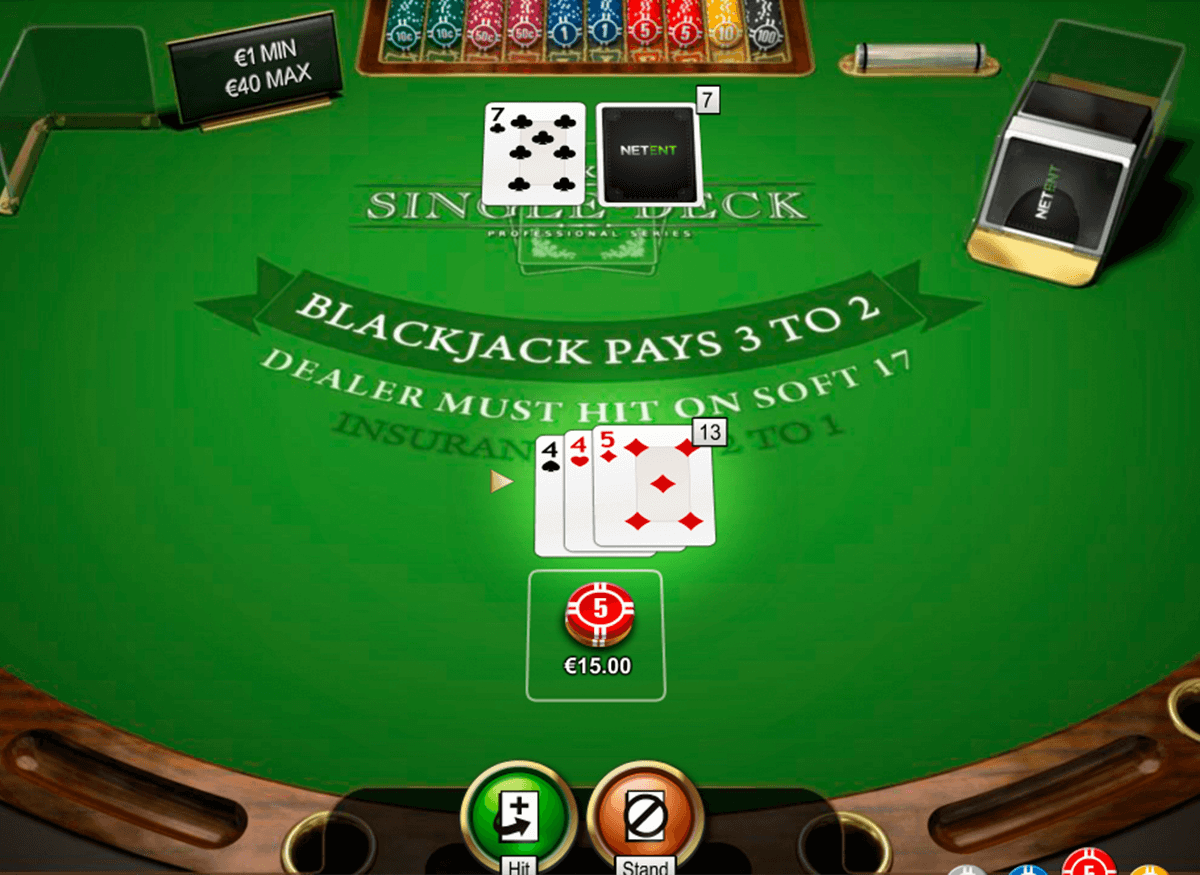 Most played NetEnt Online Blackjack