Microgaming Craps - Play Online Craps
Microgaming Craps Review & Experience
Here we have a Microgaming version of craps. This is one of the most popular and the most desirable variations out there. As you would expect from Microgaming software developer, their craps game online is stunning. Loading time is short, and you are welcomed with the casino information. This is a simple guide on how you can place a bet. You will click on the chip and place it on the table. If you want to decrease the size of a bet, hold shift on the keyboard and click on the chip again. In the control panel, you can see undo, redo, clear, and roll buttons. Animations are fast and appealing.
The bet size ranges between 1 and 500. The range is slightly better than similar games offer and makes the game more suitable for high-stake gamblers. You can see come, don't pass, don't come, pass and other bets you can place. Lay and buy bets are available as well. They pay out great and standard odds, but there is a 5% commission involved. Keep in mind that as a gambler, you can place a bet even after the dealer has set the point. The table is green in colour with large letters and numbers. On the right side, you can see chips, and you can use the same to select the amount you like.
If you would like to know more about the game, why don't play it for free? Click on play free on the game above the review and load it. Place a bet you like and roll the dice. There is no need to fund the account, to register, or anything similar. This is a great way to test the game and see how it works and how you can win.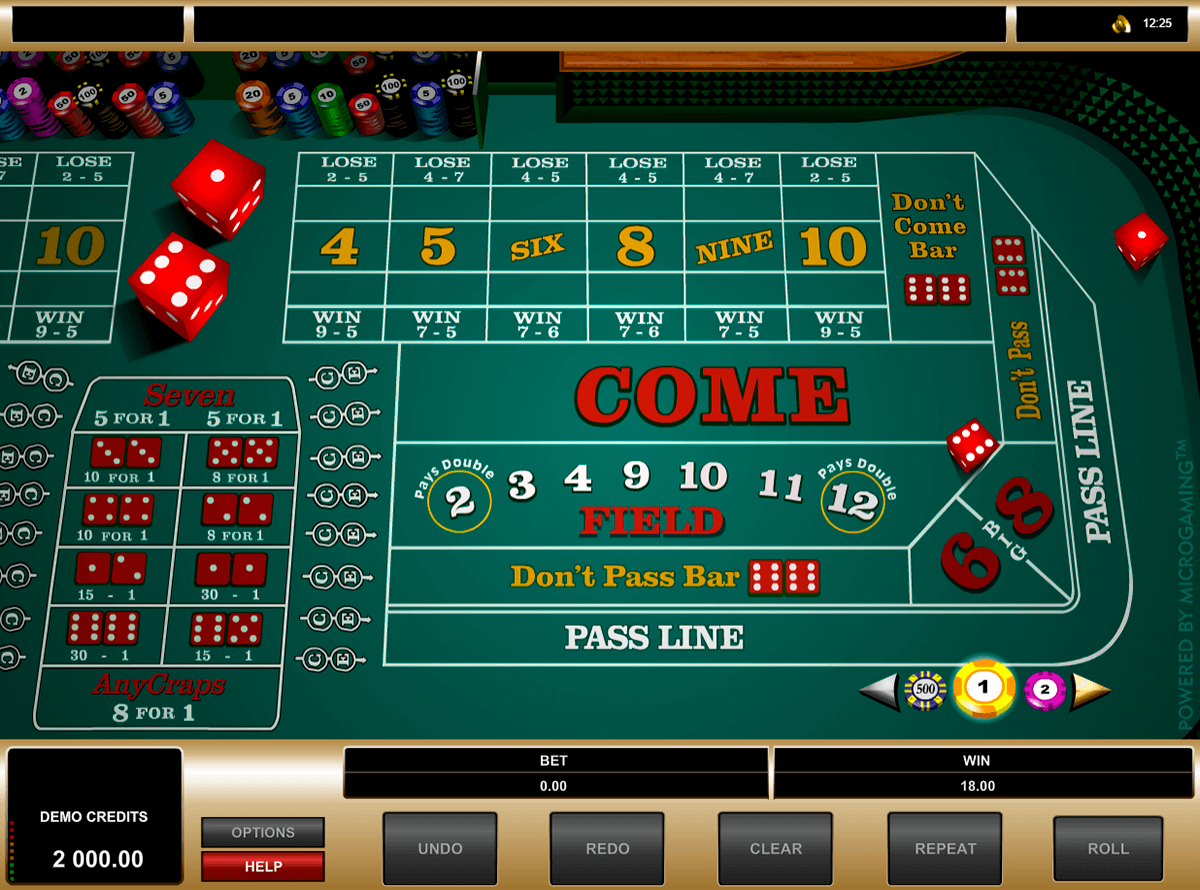 Play Microgaming Craps in Casino for Real Money