Live French Roulette - Play Online Roulette
Live French Roulette Review & Experience
Online roulette real cash game is a desire of many gamblers and probably one of the most popular casino games in the online and real worlds. Today we want to present you one game that combines these two realms and offers great advantages, excellent characteristics and so much more. This is the Playtech live French roulette, and below you can see the complete review. First, a few basic facts. This is a French version of the game that is almost identical to the European roulette. In French roulette, you get 50% of the side bet. The numbers, layout are similar.
Playing the game
All Playtech casino games are available at our site and at casinos. There are a few differences, and all of them will be explained below. The game we are referring to is a live roulette game meaning you will be hosted by a live, actual person dealer who is professional and who will spin the wheel, throw the ball and so much more. The goal is to provide the same experience as in land-based casino and get the same gameplay.
To play the game, you will need to load it using any internet-capable device. This particular game is available on mobile devices and also computers. Once you have found a live French roulette casino and loaded the game, you will need to place a bet. The bet amount or chips offered varies between 1 and 100. Click on the chip you want to bet and drag it to the table. You can use side bets red or black, neighbours, and other types of bets which are all standard for roulette. Once done, you the wheel will start spinning, and once it is done, you will get the result. All winnings are accredited to your account immediately.
Additional options are available when placing a bet. For instance, you can see the last several lucky numbers, and you can use statistics and more. These options should help you place a winning bet with a higher level of accuracy. A round lasts 1 minute. Also, placing the bet and playing roulette is the same process, regardless of the fact are you playing on mobile, tablet, or computer.
Below the bet options, you can see a control panel of the game. Available options here are chat, help, settings, and also sound and full screen. Each one of these options is standard, and there is no need to explain it in detail. However, you can also take a look at the camera button, located at the same place. You will use it to toggle the camera view and therefore adjust the view easily and literally within a single press of a button. You can choose between a standard view or 3D.
Gambling experience
While playing French roulette mobile or computer version, you will notice several things. First of all, dealers are professionals, and they offer smooth and appealing gameplay at any given moment. The game itself is loaded with great sound effects, graphics and streaming are provided in HD, as you would expect.
We can add that live dealer will depend on the casino and the time frame when you are playing so they cannot be generalized. However, we believe that dealers for this game are more professional than average and therefore offer better gambling experience.
Using all the features of the game is simple. All of them are available on the main screen, and all of them are located under the table and the wheel. By the way, the camera view is designed to display the table and the wheel at any given moment.
Now you can play free French roulette live right here on our page. This is a demo version of the title, and it comes with all the same features as the full game. The only difference is the fact you do not need to register nor require you to deposit funds. You can play it for free as long as you want. You can use it to check and learn about paytable, the specifics, and how to play the game in general. Once done, we will direct you to the best online establishment where you can play this game for real money and hopefully win big time.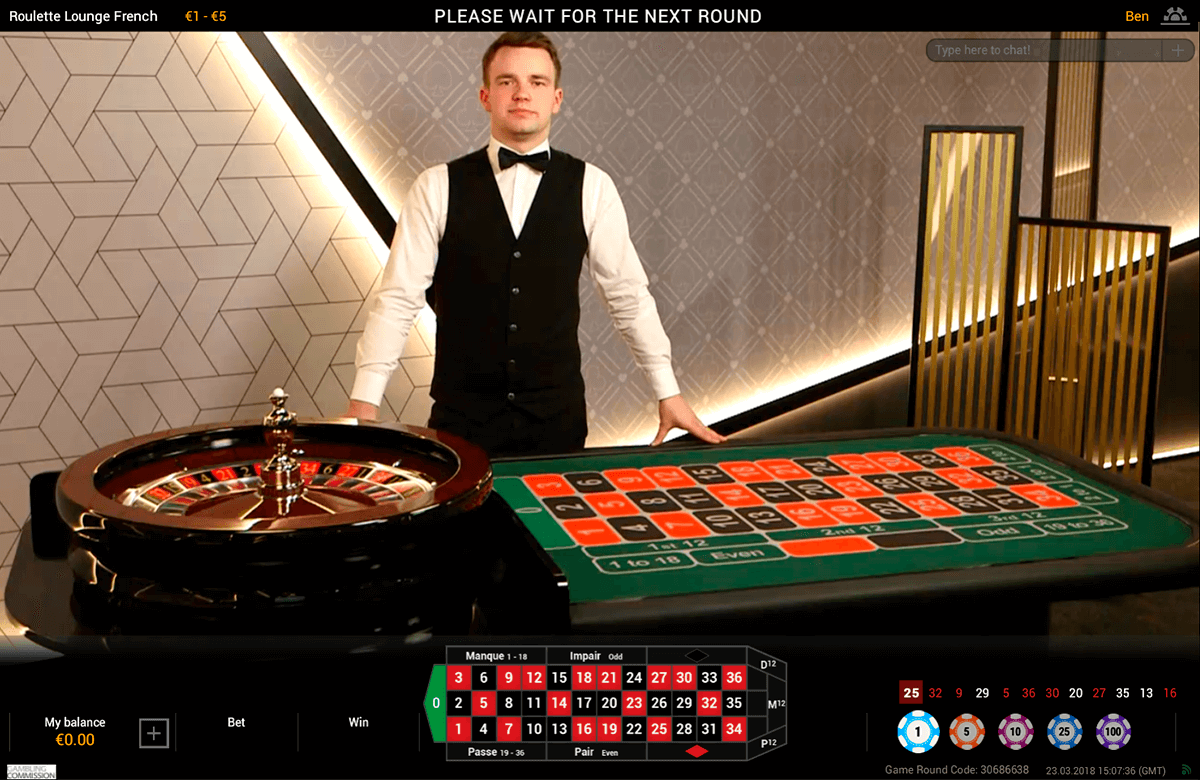 Most played Playtech Online Roulette