Hairy Fairies - Play Online Scratch Card
Hairy Fairies Review & Experience
If you want to scratch and win online you are probably interested in Hairy Fairies, a game developed by Microgaming. This is one of the most spectacular, one of a kind and special games you can play these days and have a great time. As you can see, the user interface is rather strange. The game has been commonly rated as one of the most special and the most bizarre developments of all time. The first thing you will have to do is to place a bet which can be between 0.5 and 10.
Hairy Fairies is located in a small town, in the evening hours. You can see hairy fairies flying around. They look like older men and they are drunk. This is precisely the main reason why the game is so special and so different. However, they also offer you various prizes and you can win them within seconds. If you want to play free Hairy Fairies you can do it on this very page. We have posted a demo version which has the same functionality, same character sand the same user interface. Once you master the game, you are ready to go and play for real money.
To play the game you will have to click on a character who will shot a magic light from his wand. Now you should click on all 9 fairies and see how many times they whip the magic wand and how many times the magic light is present. The number of light is linked to the multiplier you can win. The maximum winning is 2500 times your stake.
Hairy Fairies has a return to player of 95% which is reasonably high. It represents the amount of invested money the game should return to you after playing it.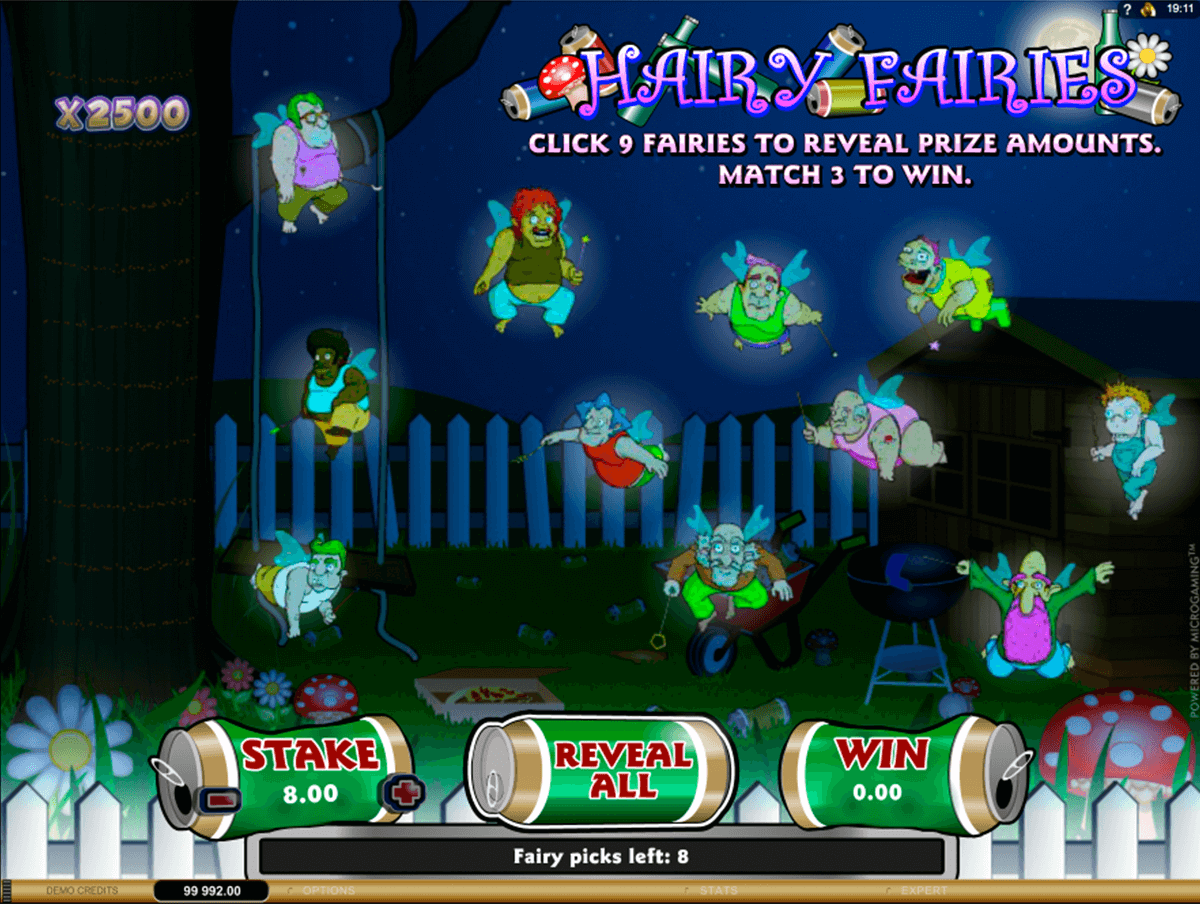 Play Hairy Fairies in Casino for Real Money
Most played Microgaming Online Scratch Cards