Roulette Scratch - Play Online Scratch Card
Roulette Scratch Review & Experience
Playing free scratch card games for fun can be an amazing activity. You can have fun, learn a few things and so much more. The latest game we would like to present to you is called Roulette Scratch and it is developed by Playtech. The game is based on Roulette, but not in the way you may think. It is actually a straightforward scratchcard game.
To start, use + and – buttons to adjust the bet size. Available options are between 0.5 and 10. After that, you can click on shuffle and repeat it up to 3 times. This process simply allows you to change the cards and get completely new ones. Now, press play and enjoy. Roulette Scratch has autoplay option which will play the game automatically. The next step is rather different than other scratchcard games have to offer. You will need to scratch the numbers on the right side of the user interface. There are 8 of them. After that you will have to scratch the numbers on the roulette wheel. If one number is the same, you will win. A player can win up to $500. Keep in mind that there is a scratch all button located on the bottom of the page. Click on it and the game will complete the entire process instead of you.
To get a better idea about the game and how it operates, what it offers, and more, you can play free Roulette Scratch located at the top of the page. Simply load the game and you are ready. This is a free or demo version of the full game and it can be played on any device. Play real roulette online as long as you like and you can win virtual money. The idea is to help you master the basics and also learn about paytable before you start playing at an online casino.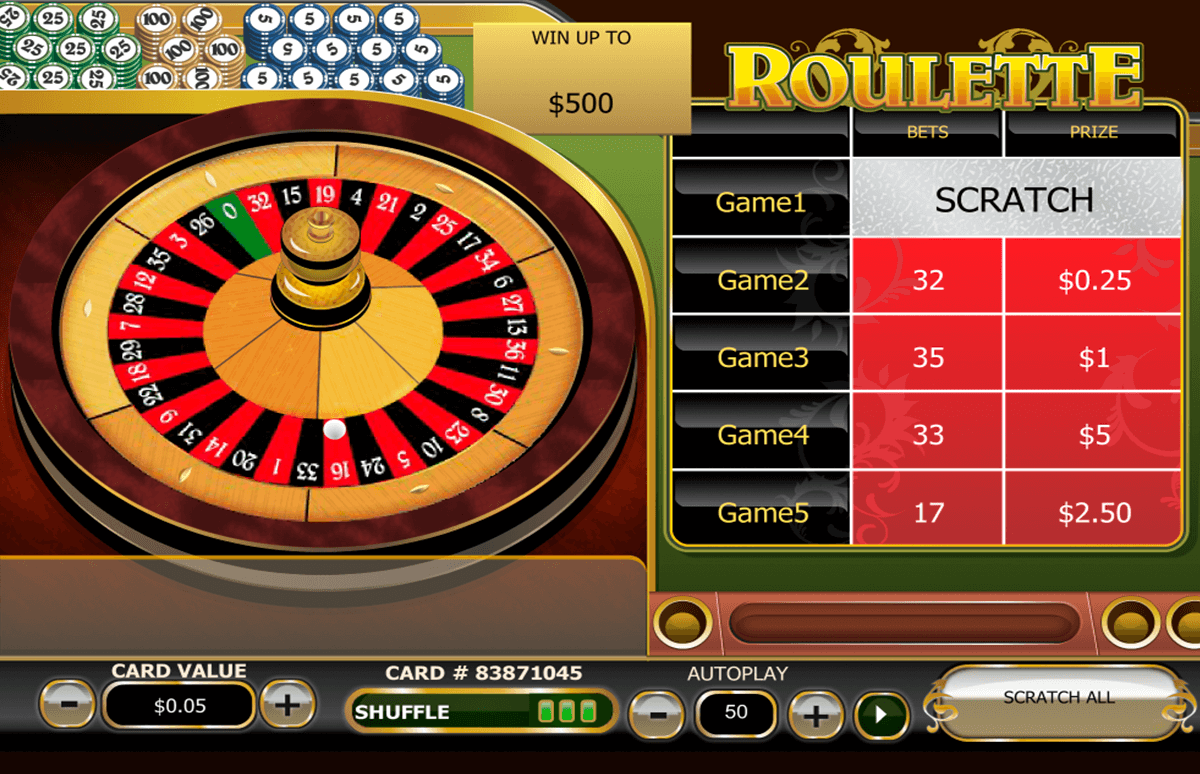 Play Roulette Scratch in Casino for Real Money
Most played Playtech Online Scratch Cards