Where to Use Astropay Card in India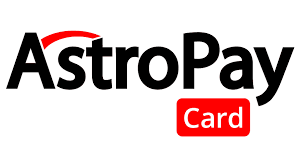 Don't you just hate when you have to own multiple cards and even give out delicate details such as your credit card number to make a payment? Online safety is no joke, and it is completely understandable that in this day and age, we all want simple, effective, and secure payment solutions that enable quick sending and receiving money. But is there any method that can live up to all these expectations?
Of course, there is! AstroPay has become one of the most talked-about payment methods in India, and this short guide will help you understand what it is, what it does, and how it is used. Millions of people use this card every day, and there is no reason for you to avoid it.
What is AstroPay?
AstroPay is a payment system that can be used both on online sites and land-based vendors. Established in 2009, it is one of the most popular payment methods in India, simply because it provides instant, safe, and easy money transfers in multiple currencies. It comes as a prepaid voucher, and online app, but the most popular form is the AstroPay Card, which can be purchased online in just a few clicks.
How to Use an AstroPay Card?
The use of AstroPay Card is incredibly easy, and hassle-free. All you have to do is follow these steps:
Go to the AstroPay website.
Complete the registration form by filling out the required fields.
Choose your AstroPay Card. Every card comes with a specified amount that ranges from ₹1,700 to ₹34,600.
Choose a payment method that will fund your card. You can choose some of the most popular methods in India, including UPI casinos and PhonePe.
The AstroPay Card will be added to your app or sent to your email.
As you can see, you will never get a plastic card you have to keep in your wallet, as this card is 100% digital. It has a credit card number and CVV code, just like any physical card, and it is valid for one year after the purchase. The entire process is incredibly easy and simple, and you never have to think twice about it.
To make an online payment with it, simply type the credit card number, your personal detail, and the security code. The payment system will process the payment just like it would do if you used a regular credit card.
Where Can I Use my AstroPay Card?
One of the main questions customers for India have is where is AstroPay accepted as a payment method. Well, the answer is – literally everywhere. The number of websites and services that accept AstroPay is growing each day, and we will introduce you to some of the most popular options.
Pay For Online Services
Let's say you want to build your own website. The great news is that one of the most popular domain registrar GoDaddy supports AstroPay Card payments 100%. You can also use the card to pay for hosting services, different specialized software, VPN programs, as well as services like grammar and spell checkers, etc. Most online companies are focused on online payments, so AstroPay turns out to be a natural choice. One thing that makes AstroPay the best payment method for this type of service is that you never have to worry they will continue your subscription without your consent because the card lasts only for one year!
Play at Casinos and Bet on Sports
AstroPay Card is one of the most popular payment methods in the world of online betting and casino gaming, not only in India but across the globe. Players love it because it is safe, easy to use, fast, and best of all – leaves no trace on how the money is spent. Once you join an AstroPay online casino, you can have a blast playing attractive 3D slots with intriguing characters, play roulette and blackjack, or simply wager on sports like cricket, greyhound and horse races, and whatever your heart desires. And who knows, you may even win some extra cash you can use to buy even more AstroPay Cards.
Shop at AliExpress
AliExpress is one of those websites that is a true rabbit-hole. You start looking for some cheap stickers for your kids or maybe a funny gadget for your friend, and somehow end up with 20 balloons, a horse-feeding contraption (even though you don't have a horse), and kitchen gadgets in your shopping cart. AliExpress is incredibly cheap when it comes to prices, but incredibly generous with the list of payment methods! You can use your AstroPay card to pay for all the trinkets that make life more fun and interesting (and put a smile on your face, once they finally land in your mailbox).