The Biggest Lottery Winners in India
The lottery is somewhat of a national sport among Indians. Whether they live in their homeland or abroad, Indians can't resist random numbers on colourful cards adorned with funky characters. We are here to celebrate people courageous enough to buy a ticket and win massive prizes in Powerball, Mega Millions and others!
13 Biggest International Online Lottery Winners in India
Some lotto winners celebrate with bells on it, but others wish to remain anonymous. It is not upon us to reveal their identity, so if you were expecting your next-door neighbour to appear on the list (they've gotten that crazy expensive car recently, right?), don't be disappointed if we let you down. We are not here to tell, but to celebrate!
1 – Hira Singh – $50 Million in Mega Millions
The biggest international lotto winner in India is, undoubtedly, Hira Singh. In 2019, the Kansan resident became a proud winner of a sensational $50 million, after purchasing a single winning Mega Millions lottery ticket. The outstanding amount Mega Millions had to hand out to him makes him one of the biggest online lottery winners in India to date!
This is a story of success, but also a funny one. Namely, Singh has completely forgotten about his online lottery ticket, and it took him quite a few days to realize he might be the lucky winner. After checking his ticket on a machine, the guy made Indian lotteries history!
2 – Sandeep 'Sunny' Singh – $30.5 Million in Mega Millions
When God closes the door, he opens a window. The biblical proverb proved to be true for Sandeep 'Sunny' Singh, who cured his heartache after being dumped, by playing the international lottery. The 22-year clerk purchased a scratch card first and used the winnings to buy a Mega Million ticket.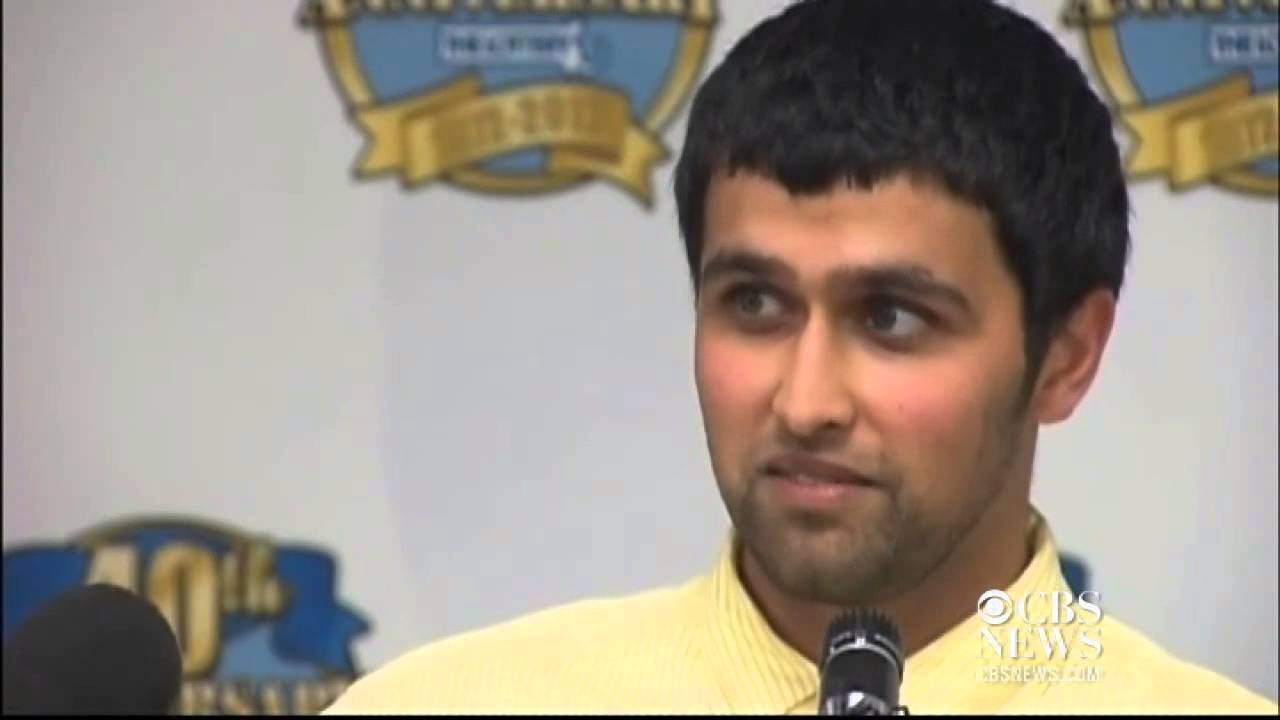 The rest is history. Sandeep scooped 455.5 Crore (₹227.8 crore after tax deductions) and became a famous Indian lottery winner. We are pretty sure his luck in love also changed, not because he got rich, but because he proved to have a big and generous heart. Instead of spending money on yachts and supermodels, he paid off his mother's debt and donated a huge part of the cash to charity. Well done!
3 – Krishna Barri – $14.5 Million in Florida Lottery Jackpot
Krishna, the god of protection, compassion, tenderness, and love, sent his blessing to his namesake Krishna Barri. In 2018, this young man from Tampa, Florida won an astonishing $14.5 million in the local Florida Lottery Jackpot!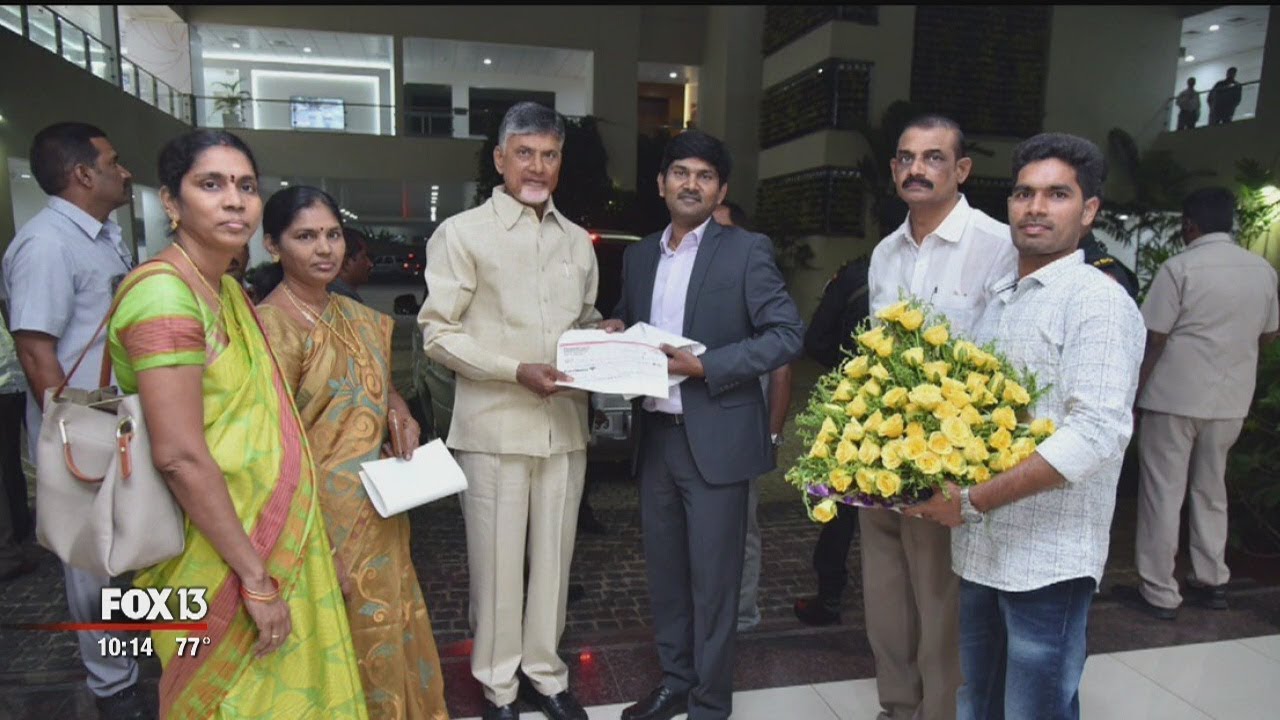 And if you are one of those people who think young generations are rude, reckless and selfish, Krishna will make you change your view. Barri expressed his intention to use the money to educate at least 100 underprivileged children in India, and start a trust fund in his brother-in-law's name, who supported him during his school days.
4 – Balraj Awasthi – $12.8 Million in Lotto 6/49 Jackpot
A Canadian chef of Indian roots, Balraj Awasthi, is no longer cutting onions to make a wage. In 2017, the lucky fellow got his hands on a $12.8 million Jackpot by playing Lotto 6/49. Unlike many others on our list, who decided to share their money with others, Balraj was slightly more self-oriented.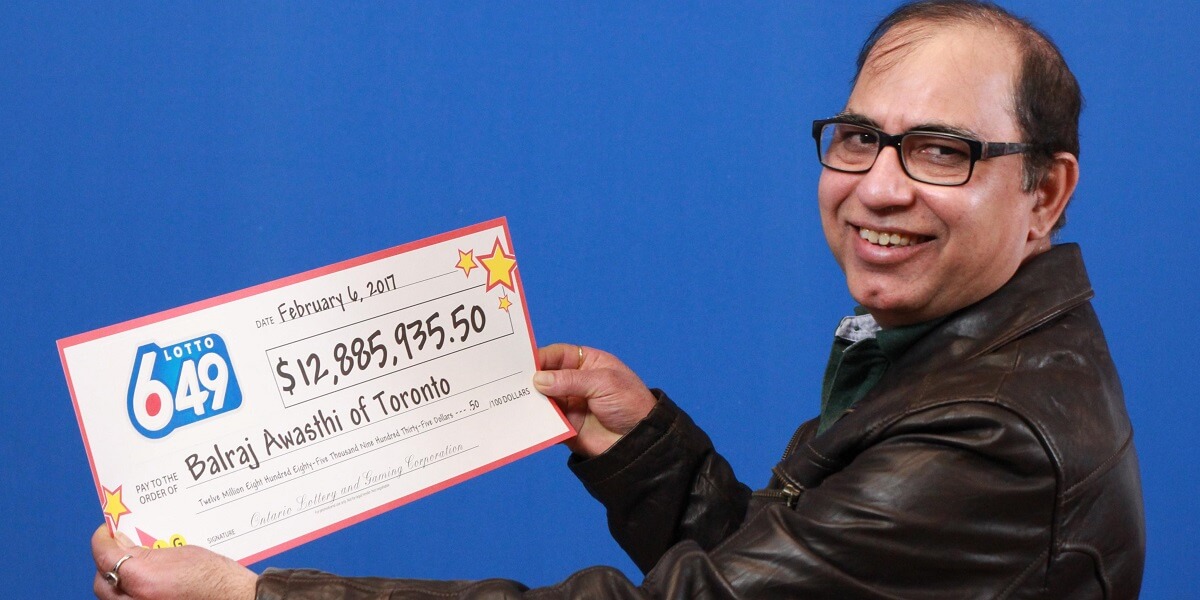 After claiming the prize, he revealed his plans – to cross things off his bucket list! The list includes owning his own dining spot, as well as travelling the world, with a heavy focus on Europe and Australia. To each their own!
5 – Dsreenu Sreedharan Nair – ₹28 Crore in Big Ticket Jackpot
You don't have to work alone to scoop the biggest prizes, and no one knows that better than Dsreenu Sreedharan Bair. The technical worker from Kerala is one of the players who enjoy lotteries by playing in syndicates. This means he buys the ticket as a member of the group that shares the prize.
In his case, sharing truly is caring! Dsreenu approached his winnings with technical practicality and announced to use the cash to complete the house he started building some time ago. Sounds like a sound plan, don't you think?
6 – Pragnesh Peter Saija – $7 Million (₹52.3 Crore) in Daily Grand Jackpot
Sometimes things in life can get really grand, but especially when there is Daily Grand Jackpot lurking around the corner! Born to Indian parents who migrated to Canada, Pragnesh Peter Saija didn't have it easy in life. Perhaps that is why winning $7 million on the lottery online, put a huge grin on his face!
Online lottery winners rarely have reasonable plans for the future, but Saija, who landed the win in 2017, knew exactly what to do with the money – he purchased his first home. And with real-.estate prizes in Toronto, who can blame him?
7 – Abdussalam N.V – ₹39 Crore Big in Ticket Jackpot
Get ready for a crazy story. At the very beginning of 2021, Abdussalam N.V triggered the ₹39 crore Jackpot in Big Ticket lottery. The Kerala native, however, was working in Oman, running a mall. And this is where it gets all tangled.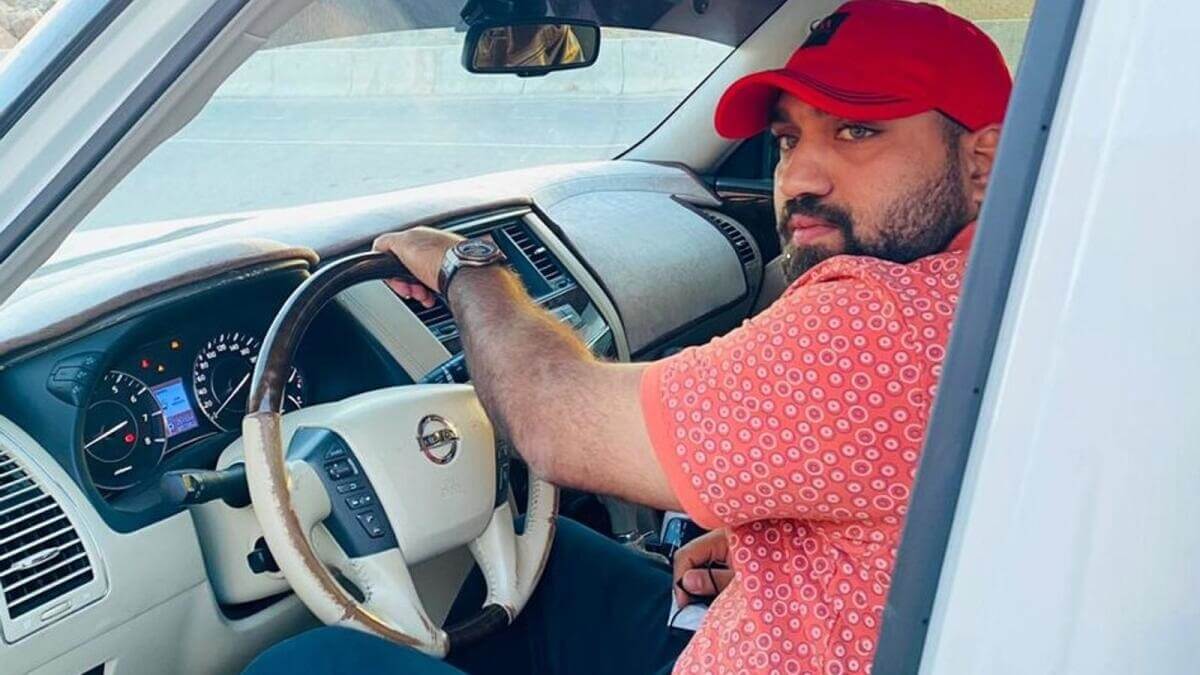 Abdussalam has two phone numbers, one for India and one for Oman. After purchasing the ticket, he left his Indian number, so the operators had a hard time locating their lotto winner! After a lot of headaches, effort and more phone calls than necessary, they managed to get in touch with him. If they showed any less effort, Abdussalam probably wouldn't end up on our list as a lottery winner in India.
8 – Vilas Rikkala – $4 Million (₹29.2 Crore) in Big Ticket Prize
People say you'll reap what you sow, and Vilas Rikkala, a farmer from Telangana, knows what people say is true! He went to Dubai to find work, but came back home after pocketing $4 million by playing UAE's Big Ticket draw in 2019. The hero of our story was so broke, his wife borrowed him a few coins to buy the lottery ticket, so technically, they should both be considered Indian lottery winners.
9 – Harikrishnan V. Nair – ₹20.8 Crores in Big Ticket Jackpot
If there is one person who is good with numbers, it's Harikrishnan V. Nair. Dubai-based business developer is not only a successful manager but also one of the latest lottery winners from India, who have got lucky playing the Big Ticket lottery in Abu Dhabi.
Nair started playing the lottery in 2017, only to experience such an enormous win in 2018, with the third ticket purchased in his lifetime. After his wife convinced him she's not pulling any sort of prank, Nair celebrated with her and sent an important message to all players out there: it is not about winning, but about the experience.
10 – Tahir Ali – $2 Million (₹14.9 Crore) in Ontario 49 Jackpot
Tahir Ali was far from being an avid lottery player. In fact, he wasn't even occasionally involved in this particular type of gaming. Yet, that didn't stop him from becoming one of the biggest lottery winners of Indian origin.
Tahir heard a radio ad on the Jackpot and decided to pull his car and buy a ticket. After the winning numbers were announced, he self-checked his ticket at the machine but thought it was just some stupid ad claiming he won the lottery. Only after looking into the ticket online once more, did he realize what happened. Despite winning, he wasn't bitten by the gambling bug. Instead, he decided to spend money on his children, providing them with an exquisite education he never had. Kudos for that!
11 – Nirmal Dhamodarasamy – $1 Million (₹7.5 Crore) in US Powerball Prize
In 2016, Nirmal was just another 23-year-old graduate student at the University of Illinois, probably spending his days studying and nights playing beer pong. Although, a regular lottery player at his local store, he decided to try his luck online and never looked back!
A fun twist to the story is that Nirmal used the Quick Pick feature, and managed to match no less than 5 numbers! Realizing $1 million is not as much money as it seems at first, Nimal was determined to complete his studies, and used part of the money to fly his parents from India to Chicago to see him graduate. Now, that is what we called a well-raised kid!
12 – Ushakiran Patel – $1 Million (₹7.5 Crore) US Powerball Prize
The only lady on our list, Ushakiran Patel also made history by becoming one of the biggest Indian lottery winners. Her story made handlines because Mrs. Patel had no clue what she was doing. Like most beginners, she picked her numbers randomly and hoped for the best. And looked how it all worked out for her!
Dubbed as "Indian favourite rich grandma", Ushakiran didn't make any grandiose plans for her wins. Instead, she simply said she hopes the money will do good for her in her upcoming retirement. We are sure it will!
13 – A.K. Mohammad Basheer – $1 Million (₹7.5 Crore) Dubai Duty-Free Jackpot
And last, but not least, A.K. Mohammad Basheer landed a million bucks by playing Dubai Duty-Free jackpot. They say some people are born under a lucky star, and Mr. Basheer is a prime example of that. After surviving the devastating Emirates EK521 crash, Basheer won the crazy $1 million jackpot the very next day! One day, you are saying your final thoughts and prayers, and the other you are making grand plans!
Basheer purchased the ticket in 2016 while having a holiday in Kerala. Working in Dubai, it was a great opportunity to relax and unwind, yet the fatal car crash forced him to change his perspective. After winning the lottery, Basheer decided to retire early and enjoy life.