How to Make a Casino Deposit with MobiKwik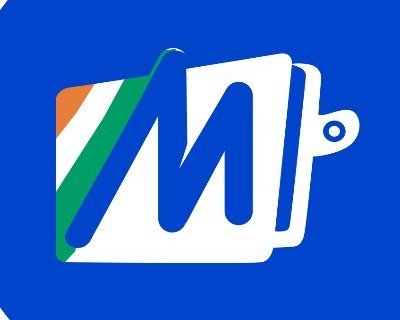 Have you already heard of MobiKwik casinos? This Indian mobile payment company, founded in 2009, is becoming increasingly popular among casino punters, especially those that play on their smartphones. MobiKwik can be best described as a mobile e-wallet, and at the moment more than 120 million users and 3 million retailers in India alone, enjoy payment services provided by this rising star on the Indian financial sky. 
Mobikwik allows you to easily recharge and make payments no matter what you do and where you are, and best of all, all payments happen so quickly you will be able to play your favorite casino games in a blink of an eye. In this article, we will introduce you to some basics on how to do transactions with this popular payment operator. 
The main reasons why Indian casino players love MobiKwik is that it is simple, easy, relatively cheap, fast, and allows you more than just to play at casino sites, as you can easily pay your utility bills, insurance, and handle all sorts of transactions.
Casino Deposits with MobiKwik
Making that first payment with MobiKwik is incredibly easy, but you have to find a solid casino first. Already have one? Then make sure to register and you can immediately proceed with making the deposit. Simply transfer some money to your MobiKwik e-wallet first. You can make a top-up by using a debit card, credit card, cash (only if your bank supports this type of transaction), and net banking. 
All you have to do is:
simply enter the amount you wish to transfer to your MobiKwik account
enter your phone number and click Send OTP
this click will lead you to the page where you choose the top-up method and complete the payment
The minimum transfer is Rs. 1 and you will have to pay a fee of 1.77%.
Now that your MobiKwik account is ready, you can easily make the casino deposit. The minimum deposit in the casino will depend on the company that runs it. 
Log in
Click the Deposit button, usually located in the upper part of the platform
Type the amount you want to deposit
Activate a bonus, if the casino offers you one
Choose MobiKwik on the list of payment methods
Authorize the transaction as instructed
The MobiKwik deposits are basically instant, and the money should be at your casino balance within 15 minutes. If not, feel free to contact customer support for some assistance. Also, most casinos won't charge you any deposit fees. 
Casino Withdrawals with MobiKwik
Withdrawing is also incredibly easy and very similar to depositing. Click the Withdrawal button, and enter the amount you want to withdraw. Choose MobiKwik, and approve the transaction. The money will be with you in no time. Keep in mind how some casinos might charge you a small, symbolic fee for your withdrawal, but most of them support completely fee-free withdrawals. 
Also even though MobiKwik withdrawals are incredibly fast, the casino might need 24 to 72 hours to take a look into your request. Most gaming sites are legally obliged to give your withdrawal a pending status until they handle all the paperwork. After the approval, the money should be with you within seconds, but most casinos say it takes up to 24 hours as sometimes it may take a tad bit longer. 
Once the money is only in your MobiKwik account, you can spend it as you like and even make payments directly from the wallet.